The Angelshorn H00501 Hi-Fi Bluetooth Turntable: A Harmony of Vintage Charm and Modern Technology for Music Lovers
If your heart beats in rhythm to the sound of music, we've got the perfect equipment to enhance your audio experience. This is a shoutout to all the audiophiles, stereo system enthusiasts, country music devotees, rock music fans, jazz aficionados, and overall audio lovers. We present to you the Angelshorn H00501 Hi-Fi Bluetooth Turntable, a beautiful integration of traditional aesthetics and cutting-edge technology.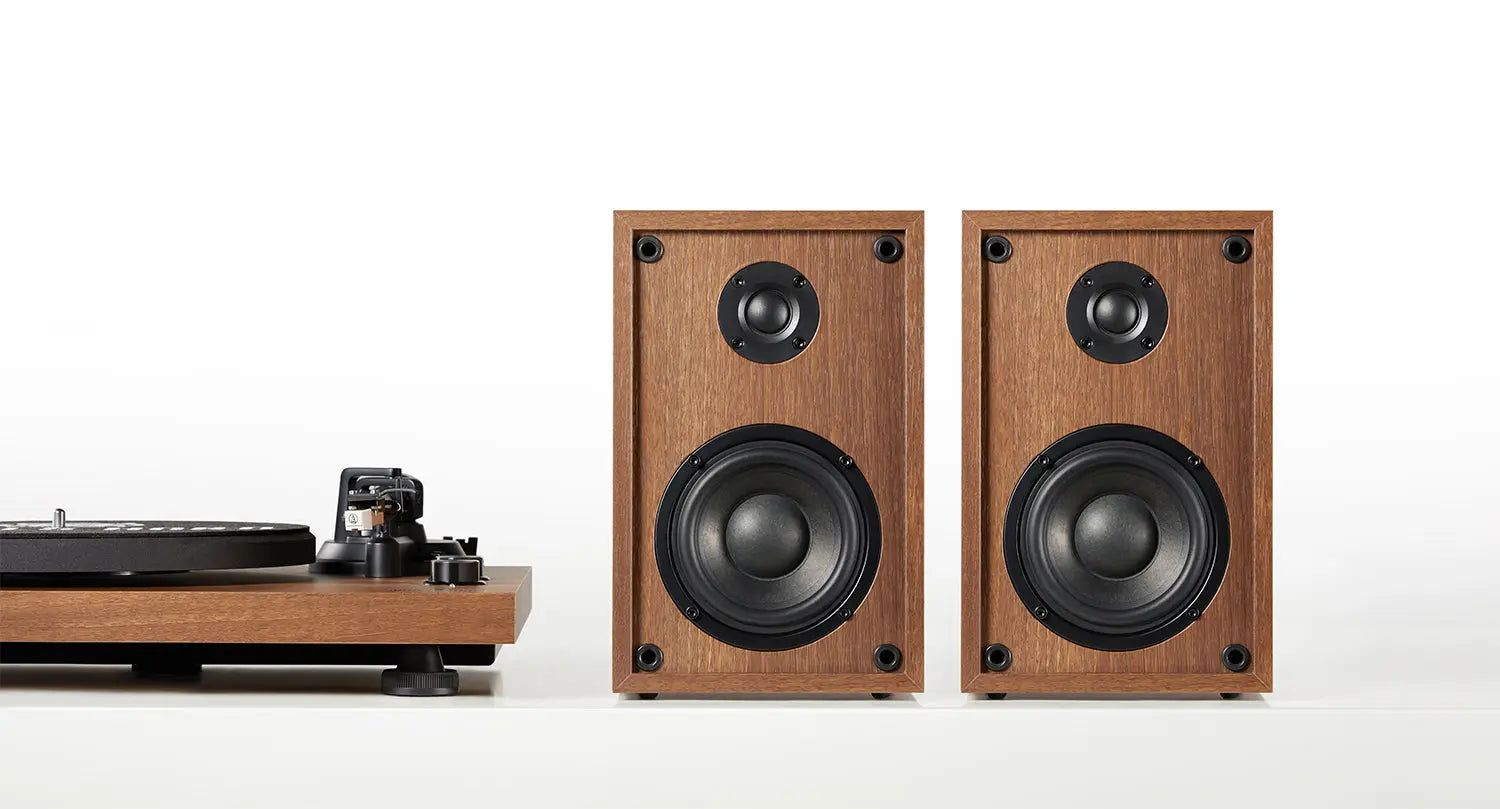 Built for Audiophiles
The Angelshorn H00501 Hi-Fi Bluetooth Turntable understands that for true audiophiles, the quality of your audio equipment can be the difference between a good and a breathtaking listening experience. The device is fitted with an Audio-Technica AT3600L MM cartridge, which guarantees precise and accurate readings of your vinyl records. The result is the impeccable capture of every nuance in your favorite tunes.
This turntable also features a vibration-reduction belt-drive system, which helps reduce distortion and maintain the purity of your music. The built-in Phono Preamp ensures a robust and rich sound that will captivate any audiophile's heart.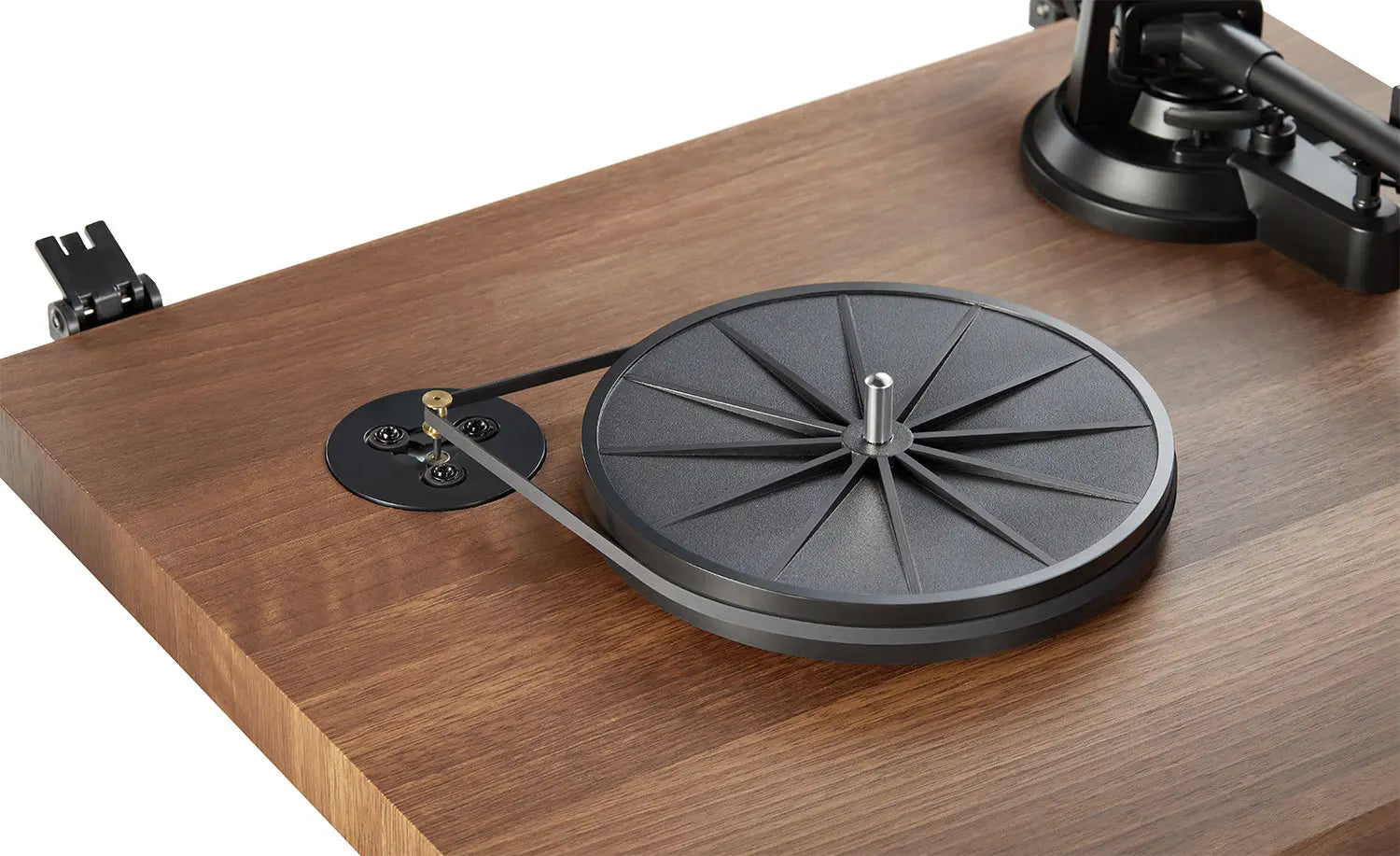 A Seamless Addition to Stereo Systems
For stereo system enthusiasts, the Angelshorn H00501 is the ideal addition to your setup. With two Hi-Fi Stereo Speakers (36W) included, you can be assured of a sound output that's crisp, clear, and powerful. The turntable's solid iron platter guarantees perfect stability, enhancing the overall sound quality.
An All-Rounder for Music Lovers
Whether your soul sways to the beats of Country, rocks with Rock, or mellows with Jazz, the Angelshorn H00501 has you covered. One of its standout features is its Bluetooth connectivity, allowing you to play music wirelessly from any of your Bluetooth-enabled devices. This combines the old-world charm of vinyl records with the convenience of modern technology, ensuring a seamless audio experience.
The Promise of Quality and Convenience
The Angelshorn H00501 Hi-Fi Bluetooth Turntable is not just a device; it's a commitment to quality and convenience. It offers accurate speeds (33 1/3 and 45 RPM), ensuring your vinyl records play at the right pace.
Further sweetening the deal, Angelshorn offers a 60-day money-back guarantee. If you're not satisfied with the product, you can return it within 60 days for a full refund. To top it all off, we offer fast, free shipping within 1-4 days, with support shipping to the US, CA, EU, and UK.
Wrapping Up
All said and done, if you're a lover of music and appreciate high-quality sound, the Angelshorn H00501 Hi-Fi Bluetooth Turntable is the perfect choice for you. It brings together the nostalgic charm of vinyl and the convenience of modern, Bluetooth-enabled devices, offering an audio experience that truly bridges the gap between the past and the present.
Don't wait to elevate your music listening experience. Visit Angelshorn.com today and discover the magic of the Angelshorn H00501 Hi-Fi Bluetooth Turntable. Your ears will thank you!
---